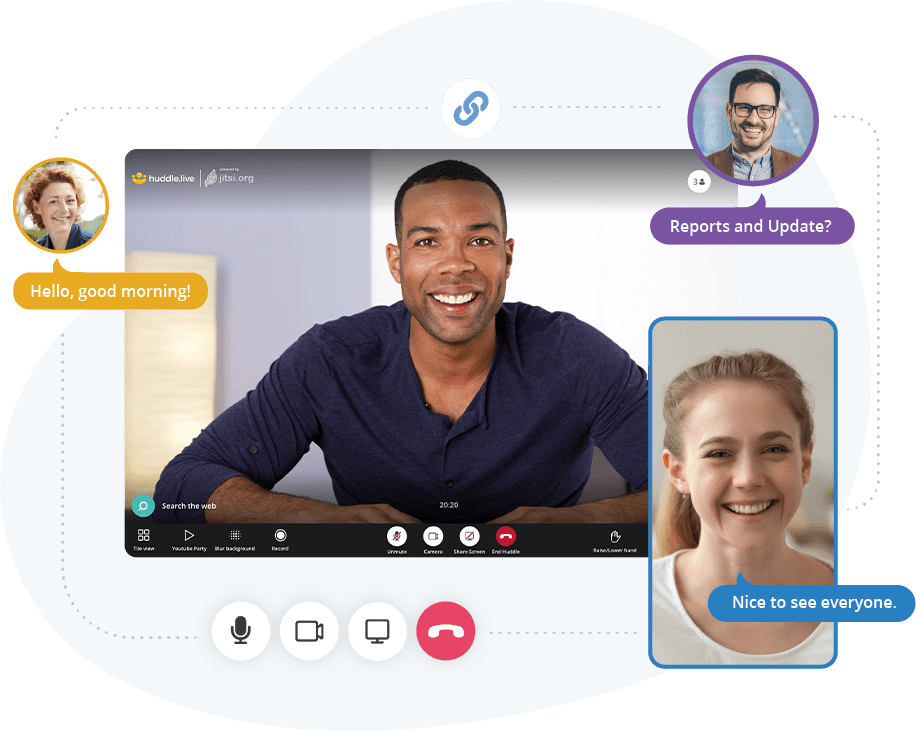 Share your link to host your own
free video meetings powered by huddle.live
Get ready to cancel your Zoom membership!
Here's how it works
Get started in 3 easy steps
1
Reserve
Get your dedicated short url: huddle.live/name
2
Pick a room name
Choose a room name for each
meeting. Any name works.
(i.e. familytime)
3
Share
Nothing to set-up, start sending
your link + any room name you
want.
Want more security?
Enable
Protected Mode.
huddle.live/yourname
Public Mode (Default)
Protected Mode
No setup needed.
Choose a room name on the fly.
Log in and create room names before
the meeting

Any room name will work

Only room names you created will work

--

Keeps people from using your link
without knowing your room name,
but requires you to create room names
ahead of time
Ready to cancel your Zoom
membership fee?